Skolaro is a one-stop solution for schools. Run your school efficiently by automating and digitizing daily tasks with our alt="All in One School Management Software" like managing pre-admission enquiries, student data, attendance, fee, school transport, homework & assignments, etc. We also offer a biometric attendance solution along with a loan option for parents to pay the school fee on time.
Our mission is to provide schools not just a school management software but a complete solution so they can run a school much more efficiently. They don't have to adopt three different software to run their institution. Just one solution will be able to solve all of their problems.
Unlock Your School's Potential With Our All In One School Management Software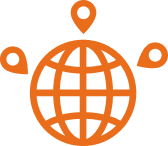 7+
Countries

100+
Cities

12000+
Schools

24 lac+
Teachers
Features

Student Management System

Class Management System

Attendance Management System

Fee Management System

Payroll Management System

Admission Management System

Result Management System

Transport Management System

Lesson Planning Management System

Time-Table Management System

Enquiry Management System

Library Management System

Inventory Management System

Gate-Pass Management System

Complaint Tracking System

Reports & Analysis
Why Choose Skolaro?
(Some Testimonials)
I was pleased to find Skolaro as an ERP solution that offers excellent value, as well as the specific functionality that our school requires. The whole team, under their able leadership, have all been extremely competent, very hard working and an absolute pleasure to work with. It has indeed made our school more efficient. Right from Development, Implementation to Operation, Training to Service and Support ,Skolaro has exceeded our expectations in every way. I will not hesitate to recommend Skolaro to otherCustomers as I know they will receive a world-class service with the latest technology applications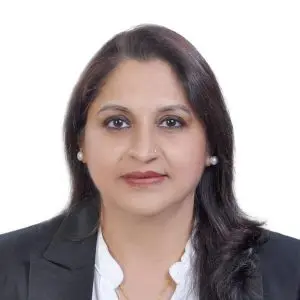 Geeta Karunakaran
Principal, Delhi Private School,
Ras Al Khaimah, United Arab Emirates
​Skolaro is a complete software with various functionalities integrated into one platform and yet user friendly. We at South Point have been regularly using the platform for over two years and are very happy with the product as well as their support services.
We would certainly recommend Skolaro to schools looking for a complete ERP package.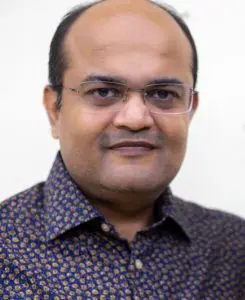 Krishna Damani
Trustee, South Point Education Society, Kolkata
I have been associated with Skolaro for the past 3years now. The Quizzes, Question Banks and Online Testing have been a huge help for us during the pandemic. The ERP support provided by the company is excellent and the 'We Care' attitude is exemplary.
My heartiest congratulation to the entire team for their good efforts and hard work.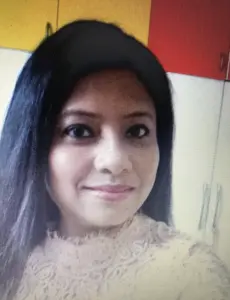 Monalisha Francis
Principal, India International School, Ghaziabad
It has been a pleasure working with the entire Skolaro development team. They have been able to launch our iOS as well as Android app in a few months and it looks and works beautifully. It's difficult to find a technical partner with a balance of business acumen but Skolaro has provided us with technical and strategic insight. Skolaro's team and their wealth of knowledge in app as well as website development has been integral in the creation of such a reliable product. Our dedicated relationship manager is a good communicator, personable and flexible as demonstrated by his understanding of the needs of his clients. I would definitely recommend Skolaro to my network and we at LAHS look forward to having a long relationship.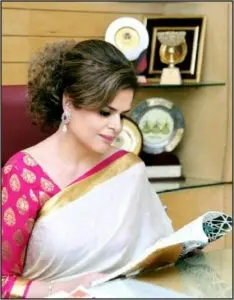 Mrs. Tina Olyai
Director, Little Angels High School, Gwalior
SKOLARO has provided the institute with a platform, where all the day to day school related functions can be managed easily and systematically .It is very easy to use and can be used without much technical expertise. It has also provided an efficient school fees collection module for the College.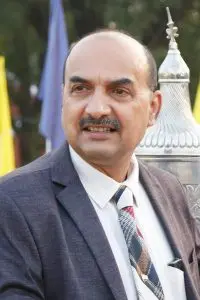 Col Avinash Singh
Principal, Rajkumar College, Raipur (CG)
School is using Skolaro ERP since 2019 and it has seamlessly integrated itself in the school operations. When Covid -19 pandemic put an end to physical offline teaching. Skolaro made it possible to continue Teaching & Learning remotely - Online or Hybrid. Be it attendance, assignment, classes or assessments, we worked with agility with proper training and support from Skolaro. The school was one of the first Schools in the city to run a proper online timetable since April 2020 through Skolaro and now we are running Hybrid classes.It has given us means to adapt and achieve the goals of continuous assessment and teaching learning. I wish to put on record my appreciation for the entire team of Skolaro and especially Mr Ashish Dixit and Ms Naini Singh for their support and cooperation in times of difficulty.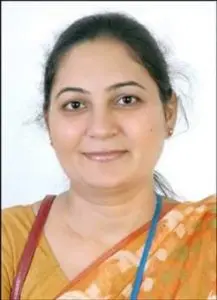 Mrs Arpana Ruth
Principal, Ingraham English School (ICSE), Ghaziabad
Skolaro School Management Software offers

Easy UI

Fast & Easy Implementation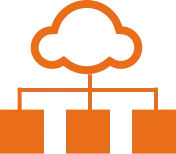 Cloud Based

Absolute Support

Dashboard & Reports

Data Security

Real Time Data

Quickest ROI
Get Started Today!
Get in touch with us now. Fill the form to book a demo
Watch to have live experience
Frequently asked questions (FAQ)
The main factors to consider while choosing a school management software for your school are Easy integration, Data security, Customizable features & Long term support. You should also analyze your stakeholder's needs and choose the system accordingly. Skolaro provides customizable solutions to the schools and help in the overall development of the schools.
Reduces the workload of the teachers
School Management Software reduces the workload and time spent by teachers on manual work. They can create question banks for various courses and upload files, documents, images and media in a variety of formats. Skolaro helps in reducing the workload of the teachers by providing solutions to automate their day to day tasks.
Better Parent- Teacher Communication
A School Management Software can be accessed from anywhere using all the devices like PC, smartphones or tablets which enables teachers, parents, students and management to be in touch all times and to have effective communication. Skolaro helps in better parent- teacher communication through various features and its mobile first app.
The cost of School Management Software varies depending on various aspects like - total number of modules, student capacity, features & functionalities, implementation services, integrations etc. On an average, the price of school software in India falls in the range of 0 to 250 Rs Per Student Per Year.
Skolaro has an incredible set of customizable features to assist with your complex school management tasks and manage the complex processes.From report cards, ID cards, admission forms, TC & Bonafide certificates to developing any new features in the software, everything is customizable.
With the help of a School Management Software, an administrator can centrally manage each & everything through a single platform. Skolaro provides a dynamic reporting engine through which the administrator can generate any sort of reports on fee collection, academic performance of the students, exam planning, inventory analysis and so on within a few clicks.
School management software is vital to educational institutions because they provide numerous benefits, the bulk of which originate from centralized data administration and accessibility. Skolaro helps with everything from application and class registration to comprehensive performance monitoring and finances.
School Management Software by Skolaro includes fee management, admission management, attendance management,academics management, hostel management certificate generator, transport management, inventory management, ID card generator, website builder, and more.
A school management software is compatible with all categories of educational institutions. Skolaro understands all the processes in an educational institution and customize the software as per the needs of the schools.
Running a school requires focusing on a lot of aspects like admission, fees, student records, transport, attendance, hostel etc. School administration needs to manage numerous activities on a daily basis. And a single error amounts a lot to the management so it is highly important to keep a track of each and everything happening in a school right from students taking admission to submitting their fees, allotting them the class and sections and handling their academics. This is why a school needs school management software to manage all their day to day activities effectively.